ocho de marzo
DOS MANERAS DE ENTENDER EL FEMINISMO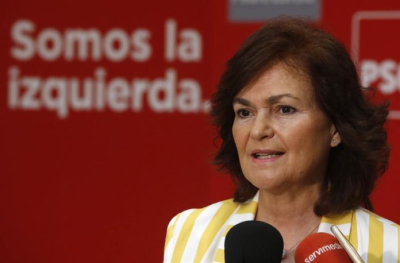 Lo que quiere envolverse en una legítima reivindicación de igualdad que, en verdad, se ha conseguido legalmente en la sociedad occidental y concretamente en España con la Constitución de 1978 "artículo 14"y el Estatuto de los Trabajadores de 1980-artículo 17- esconde sin embargo un alma perversamente antisistema e ideológico.
Para lograr opiniones independientes e impedir el adoctrinamiento ciego, no hay nada como informarse para formarse el propio criterio individual, más allá de eslóganes y frases hechas.
Por lo que se refiere a la reseñada "huelga feminista" y, más aún, a lo que en el fondo constituye la concepción de la feminidad, me centro en dos muestras completamente diferentes, y de ahí, invito cordialmente a leer, de una parte, el Manifiesto de la Comisión feminista 8 M de 2019; a valorar si los motivos esgrimidos para la que denominan huelga feminista no son una mezcla"opinión"de comunismo antisistema y deseos supremacistas: "…para que la justicia deje de aplicar una lógica patriarcal…,para que las mujeres seamos dueñas de nuestros cuerpos….,para que las personas disidentes sexuales, con especial atención a las mujeres trans, dejemos de sufrir agresiones y múltiples violencias…, por una sociedad que respete y valore la diversidad sexual de identidad y/o expresión de género…., para que la educación afectivo sexual esté contemplada en el currículo escolar y sea integral, libre de estereotipos sexistas, racistas y <<LGTBIfóbicos>>…,para que el aborto esté fuera del Código Penal y se reconozca como un derecho de las mujeres y personas con capacidad para gestar a decidir sobre su cuerpo y su maternidad…,para que se rompa la división sexual del trabajo que nos condena a la precariedad, la discriminación laboral y los trabajos peor pagados…; motivos propios de "… un movimiento internacional diverso que planta cara al orden patriarcal, racista, colonizador, capitalista y depredador con el medio ambiente…".
Y de otra, a leer otro manifiesto, el contenido en la plataforma Women of the world, que "…reivindica, afirma y celebra la feminidad, la maternidad, la complementariedad y la familia…", y propone su 8M: 8 Mentiras; 8 Motivos; 8 Medidas y 8 Maneras
Entre las primeras, denuncia que es mentira que las diferencias entre los hombres y las mujeres son sólo las impuestas socialmente; que las mujeres sólo pueden realizarse si trabajan fuera de casa; es mentira que, por el hecho de haber sufrido discriminación a lo largo de la historia, las mujeres merezcan hoy una discriminación positiva y sistema de cuotas que les de igualdad de oportunidades; también lo es que las mujeres sean siempre víctimas y los hombres violentos y maltratadores en potencia; así como que "…la lucha por los derechos de la mujer y la igualdad real necesite financiación estatal y subvenciones para poder ser eficaz y acabar con las estructuras machistas…".
Entre los segundos, motivos, recoge que se debe actuar porque: "… la sociedad pierde la mitad cuando no reconoce la enriquecedora complementariedad y reciprocidad entre el hombre y la mujer. Los hombres son nuestros aliados y compañeros, los que completan el círculo…"; porque "…lo que necesitamos es equidad, no privilegios…"; porque: "…la sociedad, la política y el mundo laboral deben reconocer y valorar la dedicación a la familia y a las personas dependientes…", porque: "… la mujer está discriminada en el mundo laboral por ser madre, no por ser mujer. Es necesario hacer frente al mobbing maternal…", porque:" … queremos que se respete la dignidad de la mujer y de su cuerpo…".
Respecto a las medidas cuya adopción se reclama, se encuentran: "…la eliminación de las leyes ideológicas de género que no respeten ni reconozcan la identidad femenina y la complementariedad de los sexos.."; "… la eliminación de cuotas y discriminación positiva…"; el reconocimiento legislativo del mobbing maternal como figura especifica de discriminación laboral contra la mujer por razón de su maternidad…."; …presunción de inocencia, justicia e igualdad ante la violencia doméstica. Y justicia implacable para acosadores, violadores y asesinos…"; "… que no se comercialice con el cuerpo de la mujer: prohibición efectiva de la maternidad de alquiler y persecución de la explotación sexual…"; "…la suspensión de la financiación al negocio del género y que se emplee en ayudas a las mujeres más vulnerables…".
Y finalmente, entre las maneras a emplear, "…reconociendo las diferencias…"; "…con ternura y sensibilidad…"; "…comprendiendo con empatías las implicaciones de la maternidad…"; "…custodiando a la familia…" y "…encontrándonos como aliados…".
He aquí, pues, dos formas de comprender la feminidad. Reflexiona y decide cómo la entiendes tú.